Orion 29mm Low-light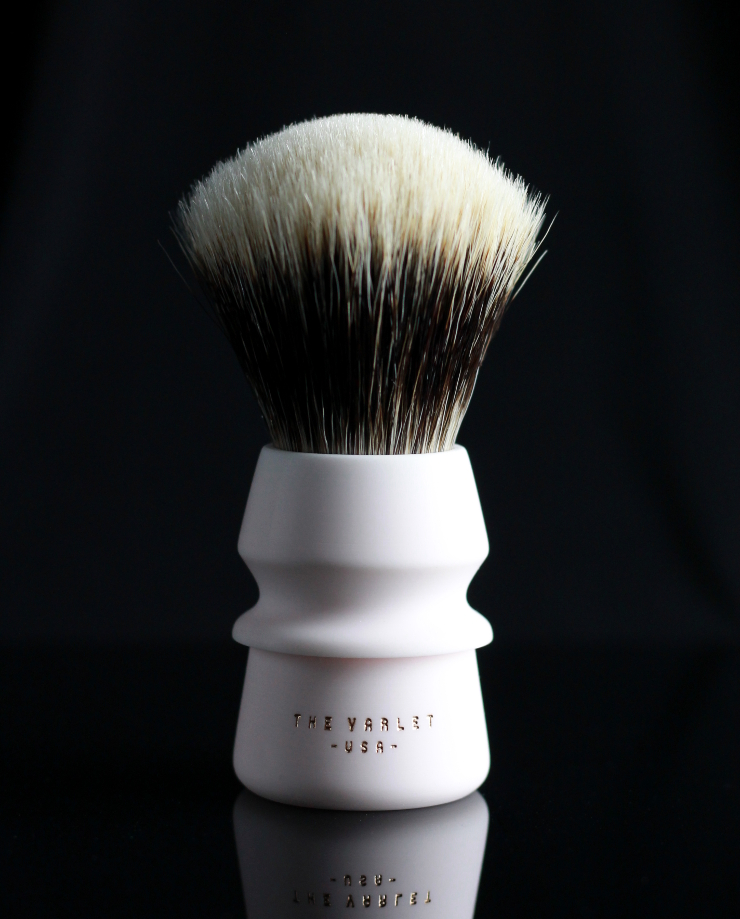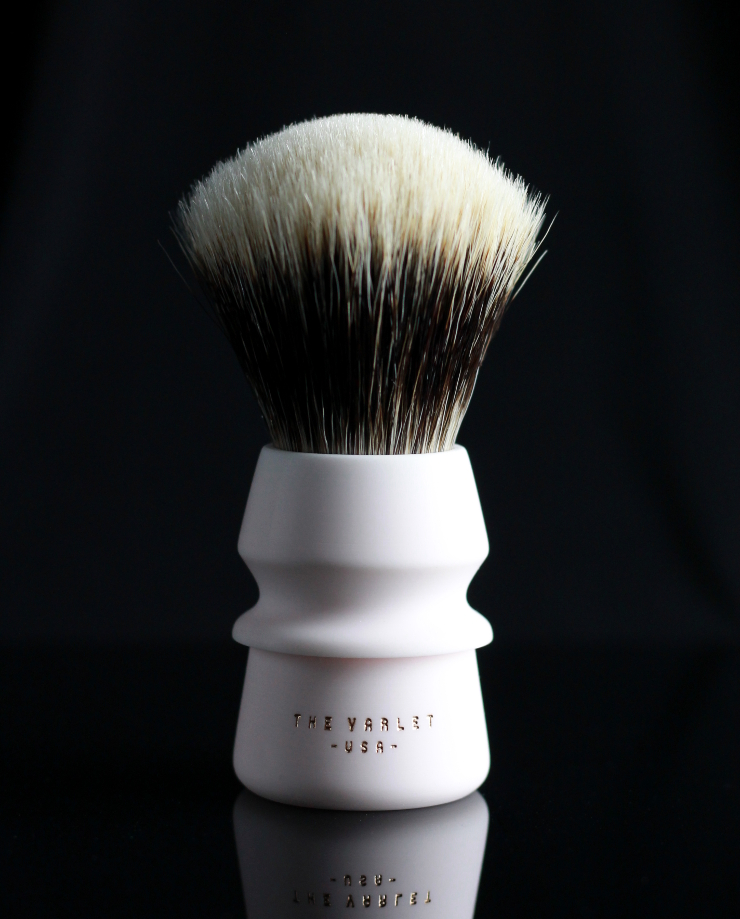 sold out
Orion 29mm Low-light
The huntsman, wielding a sword in a fighting stance, Orion commands the night sky. A mythological warrior. The Varlet's Orion™ takes these cues and embodies the nature of the constellation and fabled figure in both aesthetics and performance. With a dense 29mm knot set at a loft of 53mm, the Orion gives a firm face feel while maintaining ease of lather application. Calibrated to provide a memorable and massaging lathering experience, the Orion is recommended for building lather directly on the face, and is equally suited for soaps and creams. The handle is tall and ergonomic, bears resemblance to the constellation and pays homage to Orion's famous belt.
Turned from impact resistant Alumilite resin in Somerset Ivory, featuring Low-light matte finish, a technique which yields a clay-like surface done entirely by hand, with an Alpine Grade™ badger hair knot for a soft and comfortable lathering sensation and resilient hair shafts.
Knot size (measured at handle opening) - 29mm

Knot loft (height of hairs above handle) - 53mm +- 1mm

Handle height ~ 57mm
Made in USA
Ships in 7-9 Days to U.S.A. addresses only. For more info, see "Shipping" guidelines.